About Academia-Industry Collaboration at SUMS
Message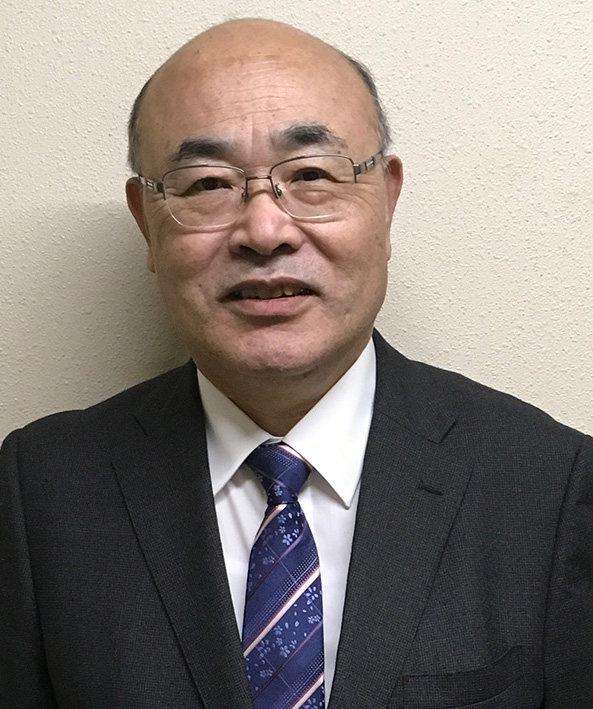 As "a university which is supported by its local community, contributes to the community and plays an active part in the world," we, the SUMS(Shiga University of Medical Science) have set "3C" missions and also aim to support education, research, and social contribution. The 3Cs include "Creation; creating new medicine, nursing, and medical cares, to nurture excellent medical professionals," "Challenge; solving problems in the society and modern civilization through our excellent researches" and "Contribution; contributing society in the fields of medical science, nursing, and medical care.
 "We have abundant excellent outputs and "seeds," or the challenges and "needs" which are reflected the reality in the medical front of our affiliated hospital. With connecting our seeds or needs to local resources such as "manufacturing technologies," we will contribute to launching and creation of innovative products and services made in Shiga prefecture by the academia-industry collaboration. For companies which are planning an initial launch in the medical products industry, the consulting services provided by our professional advisors might be helpful. They are especially familiar with pharmaceutical and medical device's approval processes, and regulatroy science.
 Some people may feel that a consulting of unversity sounds a little hurdle to them, but we are always open to Shiga local community, wishing that our abilities would be fully utilized.
Major activities in academia-industry collaboration
1. The coordination and management for the academia-industry collaboration with utilizing our seeds and needs.
Counterparts: Kansai Mirai Banking Corp., Shiga Bank Ltd., Shiga Chuou Shinkin Bank, Shiga Pref.Industrial Support Center, Assoc. Bio Business Creation etc.
2. Open Innovation Seminar
Counterparts: Astellas Pharma, EA Pharma,Shionogi, Daiichi Sankyo, Sumitomo Dainippon Pharma, Takeda etc.
3. Taking part in matching events between academia and industry
Events: BioJapan[YOKOHAMA], Medical Japan [OSAKA], Innovation Japan[TOKYO], BIO [USA], etc.
4. The development committee of innovative products in the Nursing Division.
Based on the discussion with nurses and companies, we are considering needs in medical front and ideas to launch new products, with our assessments and advices for their prototype.
5. The SUMS internal Pitch Contest
Supporting to launch the seeds of innovative products or medical services ideas from medical staff, scholars, and graduate or undergraduate students.
6. The seminar on medical device development and the medical front guide tour
Organizing the events for the associations which take part in "the medical-engineering collaboration network of manufacturing in Shiga", cooperating with the Shiga Prefecture Industrial Support Center.
7. Intellectual Property (IP) Management
Cultivating potential inventions and its consulting, in the establishment, protection, maintenance and utilizing (licensing) of intellectual property rights.
8. Support for application form of external research grants
Blush up service for the acquisition of the Grants-in-Aid for Scientific Research,competitive research grants, and other private aides, etc.
9. Fostering the participants in academiaindustry collaboration activities
Providing an innovational and entrepreneurship education for internal and external researchers and students, etc. 
Collaboration with financial institutions
 The SUMS have contractions with the comprehensive collaboration agreements with Kansai MIrai Banking Corp., The Shiga Bank Ltd., and Shiga Chuou Shinkin Bank in the academia- industry collaboration. Some branches of these financial institutions have "the SUMS certified coordinators" who completed the programs provided by us. They serve as a bridge between SUMS and its local counterparts with relationships of trust which they have been built.
 You are welcomed to contact our responsible party directly or through the related financial institutions.
The comprehensive agreement on academia-industry collaboration with Kansai Mirai Banking Corp. (Sep. 28, 2016)
The comprehensive agreement on academia-industry collaboration with The Shiga Bank Ltd. (Oct. 13, 2017)
The comprehensive agreement on academia-industry collaboration with Shiga Chuou Shinkin Bank. (Aug. 31, 2018)
Contents
2019.06
Collaboration proposal on non-human primates from SUMS
・About RCALS
・Researchers in Medical Research using Cynomolgus Monkeys
Contact us
Academia-Industry Collaboration Section, Research Strategy Promotion Office,
Research Administration Office, Shiga University of Medical Science
ZIP: 520-2192 / Seta Tsukinowa-cho, Otsu, Shiga, JAPAN
Phone: +81-77-548-2936
E-mail: sangaku[a]belle.shiga-med.ac.jp (Please change [a] to @.)