Access
By Train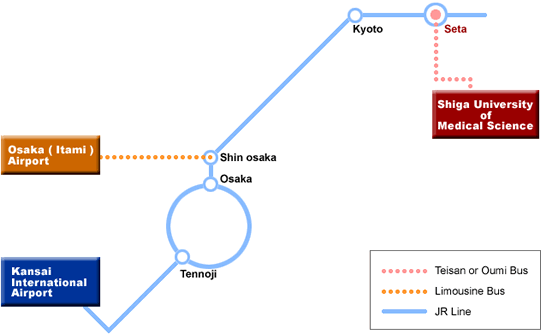 From Kansai International Airport (KIX)
Take Airport Express "Haruka" bound for JR Kyoto station (approx. 75-80 min).
At Kyoto station, change to JR Biwako line (local train), and get off at JR Seta station (approx. 20min).
Take Teisan bus bound for Shiga-idai, and get off at Shiga Arena (approx. 15min)
From Osaka International Airport (ITM)
Take a limousine bus bound for JR Shin-Osaka station (approx. 25min).
At Shin-Osaka station, change to JR Kyoto line (rapid or local train). (note:If you get on the Super rapid train, the train can not stop at Seta Station.)
Get off at JR Seta station (approx. 50min). Take Teisan bus bound for Shiga-Idai, and get off at Shiga Arena (approx. 15min).
By Car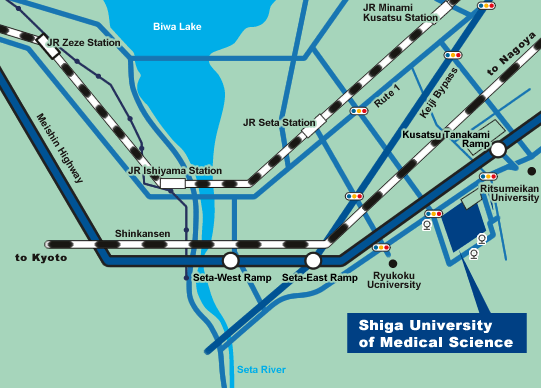 Links
Campus Map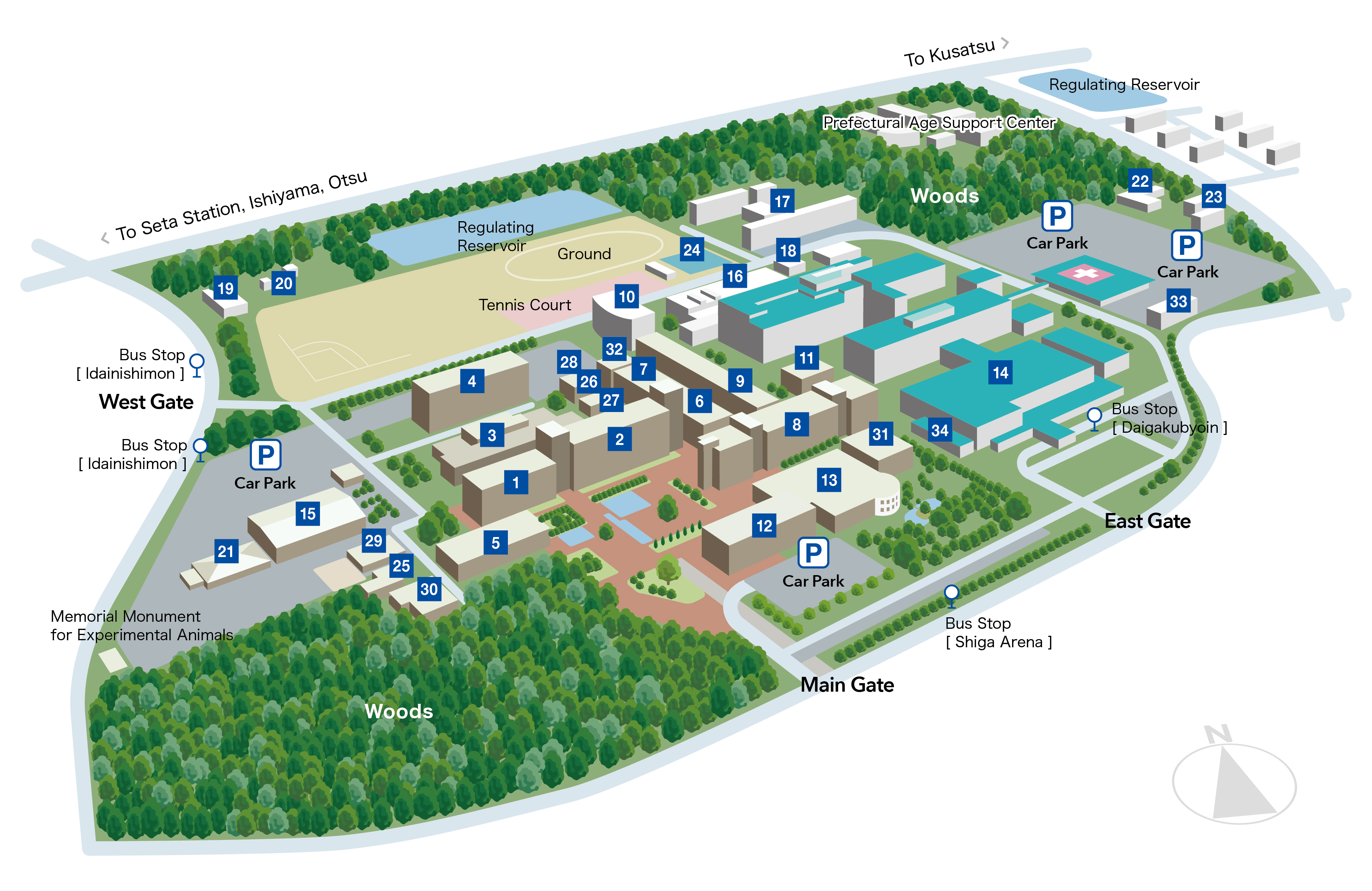 General Education and Research Building
Medical Science Research Building
Basic Medicine Laboratories and Lecture Halls
School of Nursing Building
Student Center
Central Research Laboratory
Molecular Neuroscience Research Center
Clinical Medicine Education and Research Building
Central Research Laboratory
Research Center for Animal Life Science
Clinical Lecture Halls
Administration Building
University Library
University Hospital
Gymnasium
Energy Center
Nurses Housing
Incinerator Facilities
Waste Treatment Facilities
Waste Water Treatment Facilities
Martial Arts Gymnasium
Guest House(closed)
International House
Swimming Pool
Music Hall
Nuclear Magnetic Resonance (NMR) Center
Others
Research Facilities for Biomedical Innovation
Nursery Center
Creative Motivation Center
NCD Epidemiology Research Center
Skills Laboratory
JAMLT Ripple Terrace
Triage Building